Rest is an essential part for us to have good health. Unfortunately it is increasingly common to hear that you have a friend or family member who tells you that they can't sleep well. There are many factors that are involved in this problem, it may be stress, a traumatic event, etc.
It is time to give rest the place it deserves. There are some factors that you may not have considered such as the color of your room. Colors are the protagonists of sensations. Know what colors can make your bedroom not be that relaxing space you need so much.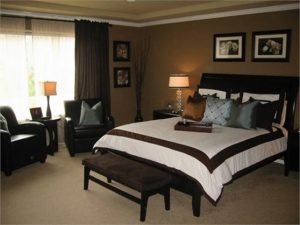 Brown
Although having furniture in this tone is common in bedrooms. The excess of this color can transmit sensations such as antipathy and laziness, which will make you feel uncomfortable in this space.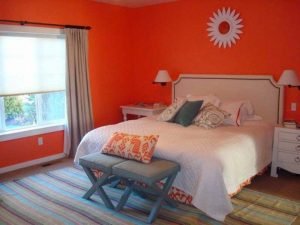 Orange
Although orange is catalogued as the color of comfort, we do not recommend it to be found inside the bedroom. This color is usually used in kitchens or dining rooms, which will make you have a strange feeling inside your bedroom.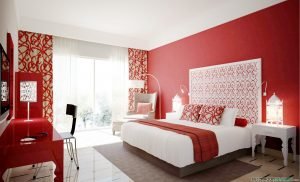 Red
Red is a very vivid and passionate tone that can cause fatigue, stress and visual saturation. In addition to making the decision to choose your furniture more difficult because you will feel that it is "too much".
YOU MAY ALSO LIKE THIS: ALL YOU NEED TO KNOW ABOUT THE WABI-SABI STYLE