South of the Riviera Maya is a mostly undeveloped stretch of stunning, isolated beach called the Costa Maya. The Costa Maya makes sense for those who have a pioneering spirit and enjoy the outdoor lifestyle…fishers, divers, and those who love warm weather, palm trees, and silky sand.
Whether it's the Riviera Maya or the Costa Maya, Mexico's Caribbean offers at least a dozen smart options, each with its character—but all of them delivering low-cost, good-value living with a backdrop of sun and sand.
1. Akumal
Akumal is a little village, famously known for the migrating sea turtles that visit every year to lay eggs along the coast. It's a beach lover's paradise, perfect for anyone who enjoys relaxing with their toes in the sand and an adult drink in their hand. There is more of a significant ex-pat neighborhood.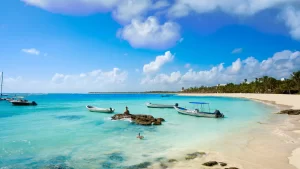 2. Tulum
For years, while most tourists stayed farther north in Cancún and Playa del Carmen, Tulúm was a backpackers' haven. The ambiance in Tulúm was low-key, the tourists young and relaxed, and the town filled with inexpensive, palapa-style hotels and restaurants.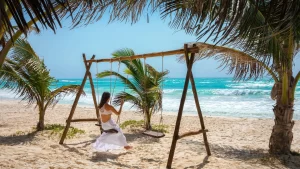 3. Playa del Carmen
Playa del Carmen prevails about midway between the all-inclusive hotel hub of Cancún and the up-and-coming, low-key, and still somewhat bohemian target of Tulum. It's a happy medium between those two extremes and a preference for those seeking to live an enthusiastic retirement in an atmosphere that is sophisticated yet laidback at the same time. Informal dress and relaxed attitudes are the keys to living in Playa del Carmen.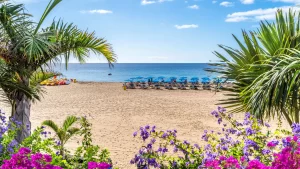 4. Cozumel
Cozumel is a perfect combination of laidback island life with tons of activities to enjoy. Here you can have as relaxed or active a retirement as you want. You can park yourself on a perfect stretch of white-sand beach for the day, hearing the waves as you read the newest best-seller, or wear a snorkel to explore the Chinchorro Reef, the world's second-largest reef system, just offshore. Clear waters make it easy to see (and photograph) sea turtles, rays, and colorful clownfish. You can even make arrangements to swim with giant whale sharks.
5. Isla Mujeres
Isla (as the locals name it) is small. Around 4.5 miles long and half a mile wide, it's much smaller than Cozumel. Some 13,000 inhabitants now call this tiny Caribbean jewel their place.