Nestled along Mexico's stunning Caribbean coastline, Quintana Roo beckons golf enthusiasts to experience a truly extraordinary destination for their passion. With its turquoise waters, white-sand beaches, and a tropical climate that delights all year round, this region offers an idyllic backdrop for a golfer's dream getaway. Quintana Roo is not just a paradise for sun-seekers; it's also a haven for those who revel in the art of golfing. From world-class courses to luxurious resorts, this Mexican state boasts an unparalleled combination of natural beauty, exceptional greens, and a vibrant golfing community that sets it apart as a premier golfing destination. In this article, we will explore why Quintana Roo stands as a quintessential haven for golf aficionados, revealing the perfect synergy between the sport and the breathtaking surroundings.
Golfing Gems of Quintana Roo: Exploring World-Class Courses
Quintana Roo is a golfer's playground, boasting a selection of world-class courses designed by some of the most renowned architects in the industry. From Cancún to Playa del Carmen and beyond, the region is studded with greens that challenge and captivate players of all skill levels.
1. El Camaleón Golf Club: This stunning course in Playa del Carmen is a Greg Norman masterpiece. Its unique layout weaves through diverse ecosystems, from mangrove jungles to beachside stretches, offering not only a challenging round of golf but also a breathtaking journey through nature.
2. Riviera Cancún Golf & Resorts: Just a short drive from Cancún's Hotel Zone, this course boasts both the Caribbean Sea and natural water bodies as its backdrop. Designed by Jack Nicklaus, it offers an array of holes that cater to varying levels of expertise.
3. Iberostar Playa Paraíso Golf Club: This P.B. Dye-designed course is located within the exclusive Playa Paraíso Complex and is known for its unique challenges, including dramatic elevation changes and undulating greens.
4. Cozumel Country Club: An 18-hole, par-72 course on the island of Cozumel, designed by the Nicklaus Design Group, presents golfers with panoramic Caribbean Sea views as they navigate the fairways.
5. Moon Palace Golf & Spa Resort: This resort complex features a 27-hole Jack Nicklaus Signature Golf Course, offering three distinct 9-hole courses. Its dynamic layout lets players tailor their rounds to their preferences.
These are just a few examples of the exceptional golfing experiences that Quintana Roo has to offer. Each course is a testament to the region's commitment to providing golf aficionados with not only a challenging game but also a picturesque and unforgettable journey through its stunning landscapes.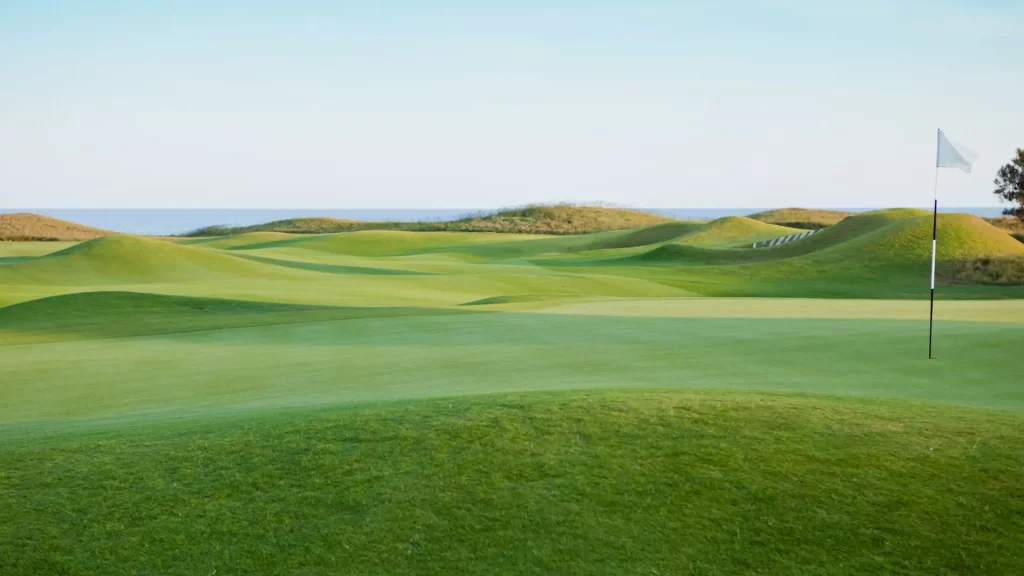 Year-Round Golfing: Quintana Roo's Ideal Climate for Golf Enthusiasts
Quintana Roo's inviting climate is a key factor that makes it a golfer's paradise year-round. With warm temperatures and minimal rainfall, the region provides an optimal environment for pursuing the sport in any season.
1. Moderate Temperatures: Quintana Roo's climate is characterized by its moderate temperatures, typically ranging from the mid-70s to mid-80s Fahrenheit (24-30°C) throughout the year. This means that golfers can enjoy their rounds without the extreme heat often associated with other destinations.
2. Low Rainfall: The region experiences a relatively dry climate, particularly during the peak golfing months. This ensures that players can expect minimal interruptions due to inclement weather. Quintana Roo's dry season aligns perfectly with the traditional golf season, making it a haven for enthusiasts looking for reliable conditions.
3. Ideal Humidity Levels: Quintana Roo's coastal location contributes to its comfortable humidity levels, ensuring that players won't face excessive moisture-related challenges during their rounds.
Whether you're planning a golf getaway during the winter months to escape the cold or seeking a summer golfing escape, Quintana Roo's climate provides a consistent and enjoyable backdrop for your golfing adventures. This ideal climate, combined with the world-class courses that dot the landscape, makes Quintana Roo an unparalleled destination for golf enthusiasts seeking a truly exceptional experience.
Golfing Events and Tournaments: The Thriving Golfing Community in Quintana Roo
Quintana Roo not only offers exquisite courses but also boasts a thriving golfing community that hosts various events and tournaments throughout the year. From amateur enthusiasts to seasoned professionals, golfers find a welcoming and competitive atmosphere in the region.
1. Pro-Am Tournaments: Quintana Roo is known for its pro-am tournaments, where amateur golfers get the unique opportunity to team up with professional players. These tournaments not only offer a chance to improve one's game but also provide an unforgettable experience of playing alongside seasoned pros.
2. International Competitions: The region attracts international attention by hosting prestigious golfing events that draw participants from around the world. These competitions showcase the exceptional quality of Quintana Roo's golf courses and provide an opportunity for players to test their skills against a diverse and skilled field.
3. Charity Events: Quintana Roo's golfing community is also committed to giving back. Many golf tournaments in the region are organized as charity events, raising funds for local causes and making a positive impact on the community beyond the greens.
Whether you're a competitive golfer looking to challenge yourself in a tournament or a casual player seeking a friendly game, Quintana Roo's active golfing community ensures that you'll find opportunities to engage with like-minded individuals who share your passion for the sport. From thrilling competitions to friendly outings, the golfing scene in Quintana Roo offers something for everyone to enjoy.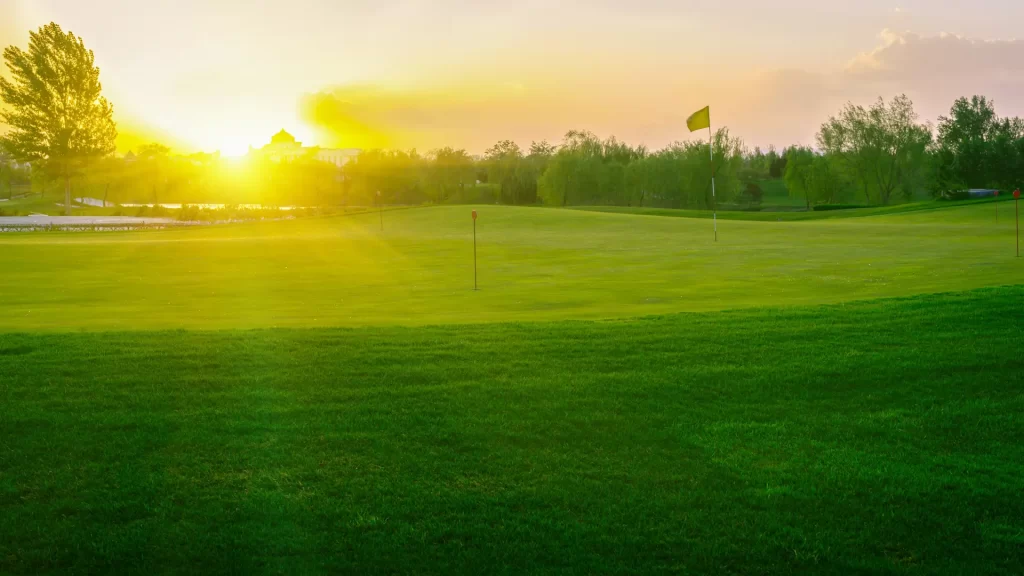 Quintana Roo stands as a testament to the perfect harmony between stunning natural beauty and world-class golfing facilities. Whether you're a seasoned golfer seeking challenging courses or a newcomer looking to learn amidst breathtaking landscapes, Quintana Roo offers a golfing experience unlike any other.
From the meticulously designed courses that offer a blend of challenge and enjoyment to the vibrant golfing community that thrives in this tropical haven, Quintana Roo's allure for golf aficionados is undeniable. The combination of lush fairways, azure skies, and warm ocean breezes creates an environment where every swing is accompanied by a sense of awe and relaxation.
As you explore the unique golf courses, indulge in the luxurious amenities, and immerse yourself in the rich culture of Quintana Roo, you'll come to realize that this paradise is more than just a destination for golf—it's an embodiment of the golfer's dream. Whether you're here for a leisurely round or an intense competition, Quintana Roo promises to elevate your golfing experience to new heights, leaving you with lasting memories and a longing to return to its fairways time and again.