Want to sell your property quickly? Looking for your dream house? Are you hoping to get the best deal possible during the complex process of buying or selling a home? With so much money – and often, emotion – at stake, going it alone is generally not the best way to reach your goals. The secret for getting exactly what you want: Work with a savvy real estate agent. We'll help you with the five questions to ask before hiring a real estate agent.
A qualified real estate agent will streamline the process, help you save money and serve as a liaison with your best interests in mind. But how do you find the right real estate agent? Hundreds or even thousands of real estate professionals may work in your area, but finding the best one for your unique situation doesn't have to be time-consuming.
Remember, you're hiring a real estate agent for his or her expertise and services. Your agent will get a designated percentage of the sale of the house. Depending on negotiations, this cost may be covered by the seller, buyer or split by both. You want someone who will work hard for you, but also someone you are comfortable with because you may be spending a lot of time together.
To find the best real estate agent for you, ask these five critical questions:
1. How many buyers or sellers have you helped in the last year in the area?
An active agent is more likely to be up-to-date on the market, and local and state laws. Furthermore, active agents with experience in your neighborhood, or the neighborhood where you'd like to move, are better positioned to help you because they can provide unique insight that other less-knowledgeable agents cannot.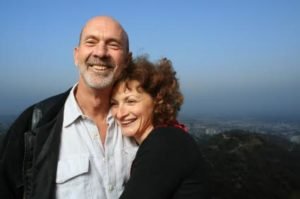 2. Do you have advanced training?
Any licensed real estate agent can help you buy or sell a home. But an agent who has advanced specialty training is better qualified to assist you. For example, an agent who is an Accredited Buyer's Representative (ABR), has enhanced training focusing specifically on buyers. An agent who is a Certified Distressed Property Expert (CDPE) has special training to deal with short sales and foreclosures. RE/MAX agents on average have more certifications and extra training to better serve buyers and sellers.
3. What services do you offer?
While the majority of people shop for homes online first, having someone on your side through the search and sale process can save time and money. A buyer's agent should help you schedule showings, assist with negotiating the price of the new home, guide you through the paperwork, be there at the closing table, and provide insight through any contingencies during the process.
For sellers, an agent should help set the price of the home, based on a competitive market analysis (CMA). Ask the agent how he or she will market your home (websites, videos, direct mail). Also inquire about assistance with staging and hosting open houses. Then, when the offers come in, the agent can help you with the decision on which one to accept.
4. Who else will be working with me?
The person you hire should do most of the work, but you may work with a support team, too. Additional team members may include mortgage brokers, home inspectors or contractors. If you'd like more information about what it's like to work with an agent, don't be shy about asking for references. You'll get real insight into what it's like to work with that particular professional.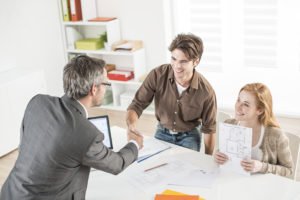 5. How often will I hear from you?
No matter if you're selling or buying, ask how often you'll hear from the agent and make sure that this aligns with your expectations. For buyers: Do you just want to hear when there's a new home that may interest you? Do you want regular check-in calls too? For sellers: Do you want to hear from your agent only after a buyer has toured your home, or do you want to be kept in the loop on a weekly basis?
Buying or selling a home is a complex process most people do only a few times in their lives. Hiring the right real estate agent from a reputable company can give you an edge so you get the best deal possible while meeting all your goals.
You can learn more about the home buying and selling process and find an experienced agent by contacting us here. We welcome all!