Mexico is a country rich in history, culture, and architectural diversity. From the sprawling haciendas of the past to the modernist homes of today, Mexican architecture reflects the unique blend of indigenous, colonial, and contemporary influences that make the country so special. In this blog, we will explore four types of houses that you can find in Mexico, each showcasing a different aspect of the country's architectural heritage. Whether you are an architecture aficionado or simply appreciate beautiful homes, you will find something of interest in this guide to Mexican architecture. So, join us as we take a closer look at the different types of houses you can find in Mexico.
Haciendas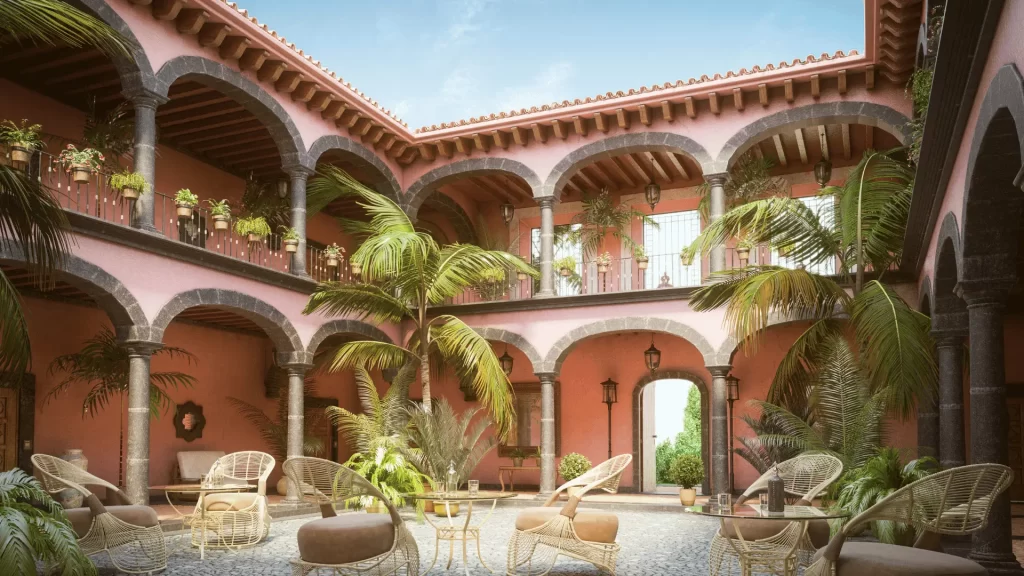 Haciendas (pronounced as "ah-see-en-dahs" with the stress on the second syllable) hold a significant place in Mexican history, representing the colonial era of Spanish rule. Originally built as large estates for agriculture or ranching purposes, haciendas were designed to be self-sustaining, with vast lands surrounding them. These magnificent properties often featured sprawling courtyards, thick walls made of local stone, and terracotta tile roofs. The design incorporated elements from both Spanish and indigenous cultures, resulting in a unique architectural style that is distinctly Mexican.
Inside a hacienda, you would find an array of intricate details that showcased the wealth and opulence of the estate owners. Hand-painted tiles, known as Talavera tiles, adorned the walls, while wooden beams added a rustic touch to the ceilings. Elaborate ironwork could be found in balconies and windows, further enhancing the grandeur of these homes.
While haciendas are historically significant and captivating, it's important to note that it is not possible to buy an original hacienda in Playa del Carmen or the Riviera Maya region. Many existing haciendas have been preserved as historical sites, museums, or transformed into luxury hotels. These properties are not available for private ownership.
Casa Colonial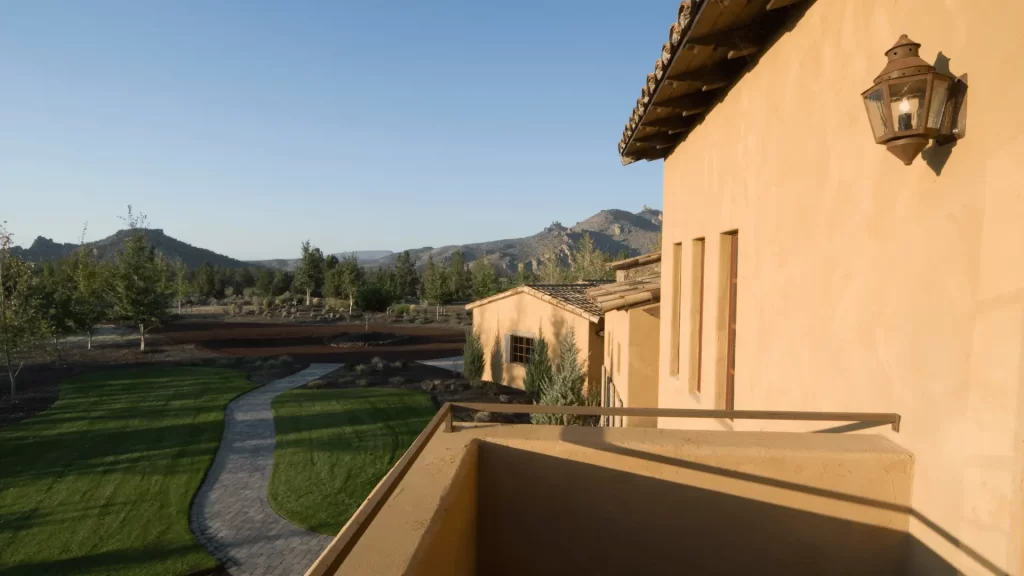 Casas Coloniales, or colonial houses, are a prominent architectural style in Mexico that reflects the country's colonial past. These houses originated during the Spanish colonial era and are characterized by their distinctive design elements. While Casas Coloniales can vary in size and layout, they typically feature one or two stories with a symmetrical facade.
The design of Casas Coloniales is a blend of Spanish and indigenous influences. The facades often showcase vibrant colors, such as yellows, blues, or pinks, creating a visually striking appearance. Large wooden doors with ornate ironwork provide an impressive entrance, while wrought-iron balconies add a touch of elegance. The houses often have central courtyards, allowing for natural light and ventilation.
Inside, Casas Coloniales typically have high ceilings, cool tile floors, and elegant archways. The rooms are spacious and well-ventilated, reflecting the warm climate of Mexico. The interiors may feature intricate tile work, carved wooden details, and decorative plaster moldings, showcasing the craftsmanship of the time.
While it is impossible to find original Casas Coloniales in Playa del Carmen, it is possible to build or remodel a house to resemble this architectural style.
Contemporary Mexican homes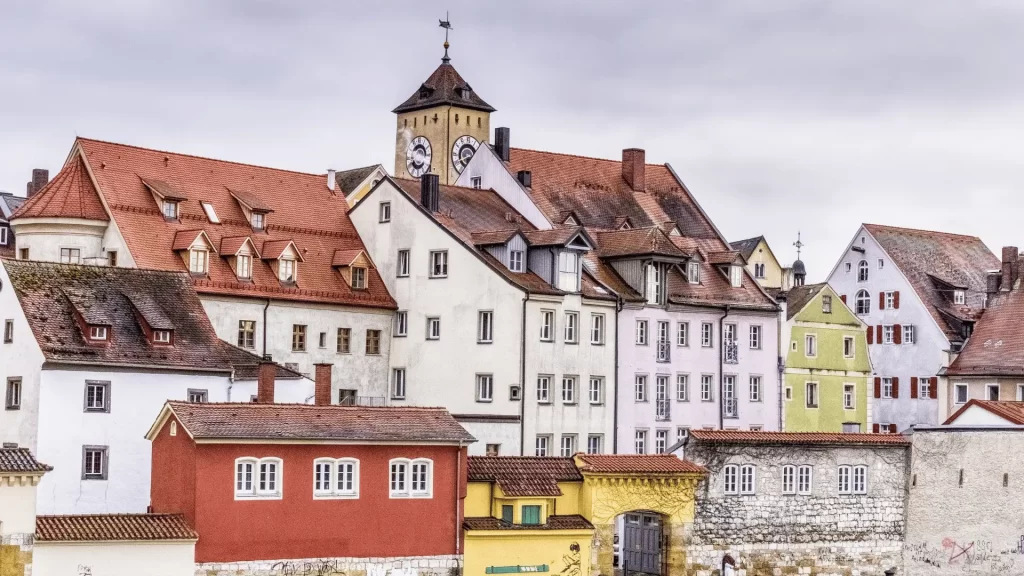 Contemporary Mexican homes represent a modern approach to architecture while incorporating elements inspired by local culture and natural surroundings. This architectural style emerged as a response to the evolving needs and tastes of homeowners in Mexico. It embraces innovative design principles while paying homage to the country's rich architectural heritage.
Contemporary Mexican homes often feature open floor plans that prioritize flow and connectivity between indoor and outdoor spaces. Expansive windows and glass walls blur the boundaries, allowing ample natural light to flood the interiors while offering breathtaking views of the surrounding landscape. These homes are designed to integrate seamlessly with nature, embracing the concept of indoor-outdoor living.
Natural materials like stone, wood, and concrete are commonly used in the construction of contemporary Mexican homes. These materials not only provide durability but also create a harmonious connection between the built environment and its natural surroundings. Incorporating elements like local stone facades, exposed wooden beams, and handcrafted details further enhances the Mexican architectural identity within the contemporary context.
Luxury Homes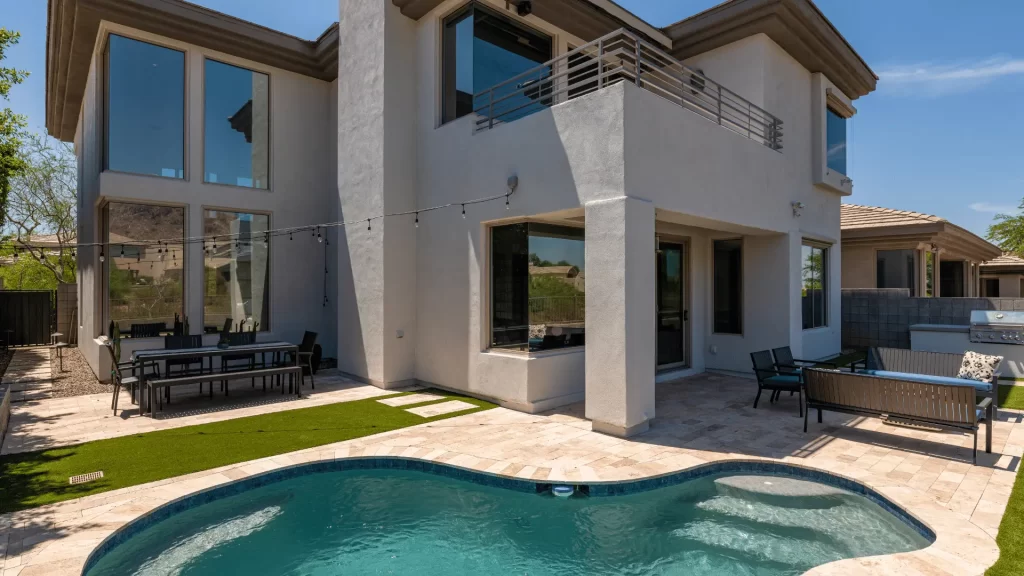 Playa del Carmen has emerged as an ideal destination for foreigners seeking luxury homes in Mexico. The combination of stunning natural beauty, a thriving cosmopolitan atmosphere, and a booming real estate market makes it an attractive choice for those looking to invest in their dream home.
Why Playa del Carmen?
Beautiful Beaches: Playa del Carmen boasts some of the most picturesque beaches in the Caribbean. Imagine waking up to the sound of the waves and enjoying breathtaking ocean views from the comfort of your own luxury home.
Ideal Location: Situated in the heart of the Riviera Maya, Playa del Carmen offers easy access to renowned attractions such as the Mayan ruins of Tulum, the eco-parks of Xcaret and Xel-Há, and the vibrant city of Cancun. It is a gateway to exploring the natural wonders and cultural heritage of the region.
International Community: Playa del Carmen attracts a diverse and international community. The town is known for its welcoming atmosphere, where residents from around the world come together to create a vibrant and cosmopolitan lifestyle.
Modern Infrastructure: Playa del Carmen has experienced rapid development over the years, resulting in modern infrastructure and amenities. You can enjoy world-class restaurants, luxury shopping, top-notch healthcare facilities, and excellent educational institutions.
Mexican architecture is a captivating fusion of history, culture, and natural beauty. In this blog post, we explored four types of houses that reflect the rich architectural heritage of Mexico: Haciendas, Casas Coloniales, Contemporary Mexican Homes, and Luxury Homes. Each style has its own unique characteristics and charm, offering a diverse range of options for homeowners looking to embrace Mexican architectural aesthetics.
While finding original haciendas or colonial homes in Playa del Carmen may be challenging, Playa Builder is here to help readers incorporate the designs and elements of these architectural styles into their own homes. Whether it's through remodeling or building from scratch, our team of experts can collaborate with you to capture the essence of colonial homes or haciendas in your custom-built residence.
For those seeking luxury homes in Playa del Carmen, our collaboration extends further. With Playa Builder's expertise and commitment to quality craftsmanship, we can work together to create your dream luxury home that combines modern comfort, sustainability, and elegance. From personalized designs to seamless project management, we will guide you every step of the way to ensure that your vision becomes a reality.