When you see a poinsettia, what's the first thing you think of? Christmas, right?
But how did the poinsettia become a Mexican Christmas icon? Here we explain the whole story!
From Mexico to the World!
The first name that this flower received was in Nahuatl, they called it "Cuetlaxochitl" which means "Flower of fire" in Nahuatl. It was not until 1834 when it received its scientific name and was baptized as "Euphorbia Pulcherrima". They are named like that because Euphorbia identifies the family of plants that contain latex in their sap and Pulcherrima means "The most beautiful".
It is presumed that Moctezuma, ruler of the city of Tenochtitlan found this plant in the south of Mexico. The beauty of this plant impacted the Mexica ruler so much that he took this plant to Tenochtitlan, where priests used it for rituals and medicinal uses.
When the Spaniards arrived in Mexican territory, the Franciscan monks renamed it the poinsettia flower. This name is due to the fact that it blooms during the Christmas season.

How did appear in the United States?
Its arrival in the United States had to do with the first diplomat of that country in Mexico, Mr. Robert Poinsett. In fact, in the United States this plant is known as Poinsettia.
Poinsett was a botany fanatic and on a trip to the city of Taxco, Guerrero he discovered this beautiful flower. Poinsett bought several specimens and sent them to the United States.
The plant began to be commercialized in 1929, in the city of Philadelphia.
Poinsettia in Europe
Christmas Eve arrived in Europe thanks to the Scottish nurseryman Robert Buist. Buist had a business of exporting and importing rare flowers to that continent.
Perhaps the key for this flower to be considered a symbol of Christmas is that St. Peter's Basilica was decorated with this flower on December 24, 1899.
The Vatican has been using this flower to decorate its Christmas altars since the 19th century.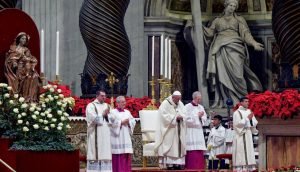 You May Also Like This: What is the best patio furniture for your Riviera Maya home.
Subscribe to our Newsletter to receive the latest news about design, architecture, and architecture.