When it comes to choosing a sofa for your living room, there are many options to consider. Among the most popular choices are traditional sofas and sectional sofas. Both have their own advantages and disadvantages, and ultimately, the choice will depend on your personal preferences and the layout of your space. In this post, we will explore the pros and cons of sectional sofas and traditional sofas to help you make an informed decision for your home.
What is a Sectional Sofa?
A sectional sofa is a piece of furniture that consists of multiple connected sections or pieces, allowing it to be arranged in various configurations. Typically, sectional sofas have a longer seating area and can be L-shaped or U-shaped, offering more seating and a more versatile layout than traditional sofas. They often come with a chaise lounge or recliner built into the design, making them a popular choice for lounging and relaxation.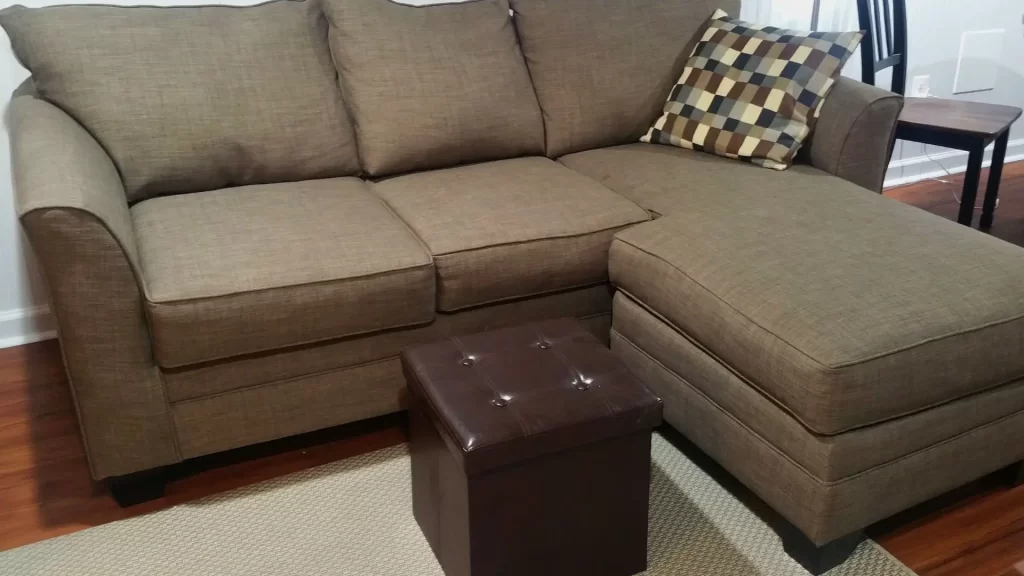 What is a Traditional Sofa?
A traditional sofa, also known as a standard sofa, is a seating piece that typically accommodates two to three people. It features a straight back and armrests and is usually upholstered in fabric or leather. Traditional sofas come in a variety of styles, including English roll arm, Chesterfield, Bridgewater, and Lawson, and can be found with different cushion styles such as tufted, loose, or tight. They are designed to fit in various room sizes and styles, making them a versatile choice for any home.
Pros of Sectional Sofas
Sectional sofas have gained popularity in recent years due to their many benefits. One of the biggest pros of a sectional sofa is its versatility. Sectionals come in different shapes and sizes, making them adaptable to any room layout. They are also great for seating a larger number of people and can often be reconfigured to suit different seating arrangements. Another advantage of sectionals is that they often come with built-in storage, such as hidden compartments and pull-out beds. This makes them ideal for small spaces where storage is at a premium. Additionally, sectional sofas can add a modern and stylish touch to any room, making them a popular choice for interior decorators.
Cons of Sectional Sofas
Expensive: Sectional sofas tend to be more expensive than traditional sofas due to their larger size and customization options.
Space limitations: While sectional sofas are great for large living spaces, they can be difficult to fit into smaller rooms. They also require more space to move around and rearrange.
Difficult to move: Sectional sofas are often heavy and bulky, making them difficult to move around or rearrange. This can be a problem if you like to switch up your living room layout frequently.
Limited design options: While sectional sofas come in a variety of shapes and sizes, they often have limited design options compared to traditional sofas. This can make it difficult to find a style that fits your specific aesthetic.
Pros of Traditional Sofas
Classic Design: Traditional sofas have a timeless design that can fit into any home décor style.
Versatile: Traditional sofas come in a wide range of sizes and shapes, making it easy to find one that fits your space and needs.
Easy to Clean: Traditional sofas are typically made with durable materials that are easy to clean, making them a practical choice for families with kids or pets.
Affordable: Traditional sofas are often more affordable than sectional sofas, making them a budget-friendly option.
Easy to Move: Traditional sofas are typically lighter and easier to move than sectional sofas, which can be a plus if you need to rearrange your furniture frequently.
Comfortable: Traditional sofas can be just as comfortable as sectional sofas, depending on the design and materials used.
Overall, traditional sofas are a great choice for those who value classic design, versatility, and affordability.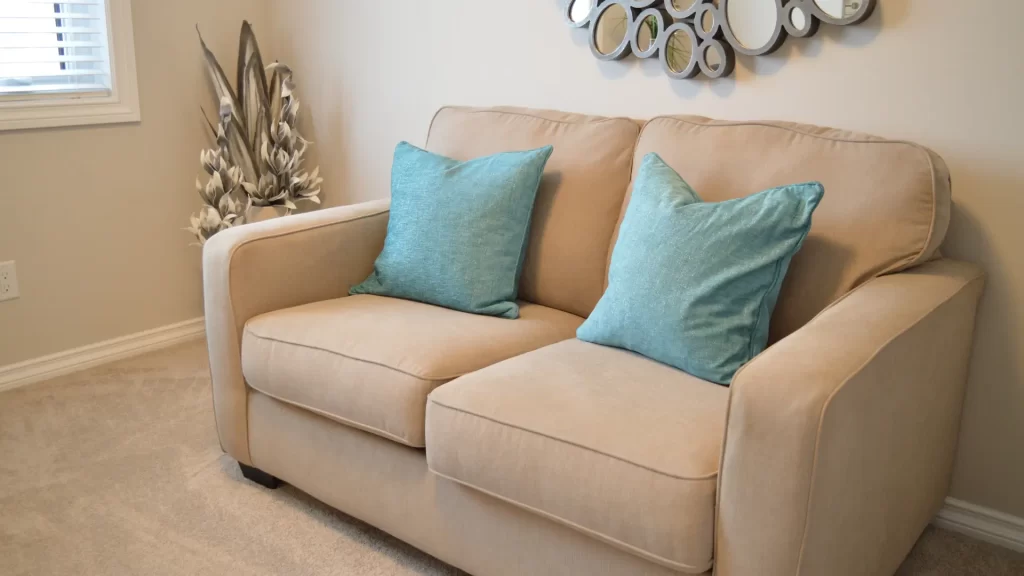 Cons of Traditional Sofas
Limited versatility: Traditional sofas usually have a fixed shape and size, which can limit your options for arranging your living room furniture.
Lack of customization: With traditional sofas, you usually have limited options for customization, such as choosing the fabric or color. This can make it difficult to find a sofa that perfectly matches your decor.
Less seating capacity: Traditional sofas typically have a fixed number of seats, which can be limiting if you often have guests over or need extra seating.
Less flexibility: Traditional sofas can be difficult to move around or rearrange, as they are often heavy and bulky.
Limited functionality: Traditional sofas may not have the added features or functions that sectional sofas offer, such as reclining seats or built-in storage.
Which One Should You Choose?
When choosing between a sectional sofa and a traditional sofa, it ultimately comes down to personal preference and the specific needs of your space. Sectional sofas work best in larger rooms and open floor plans, while traditional sofas are ideal for smaller spaces and more traditional layouts.
Consider the function of your sofa – will it be used primarily for lounging or as a seating option for guests? Do you have a specific aesthetic or design style in mind? Also, keep in mind factors such as cost, maintenance, and durability.
Overall, both sectional and traditional sofas have their advantages and disadvantages. The best approach is to carefully evaluate your needs and preferences before making a decision.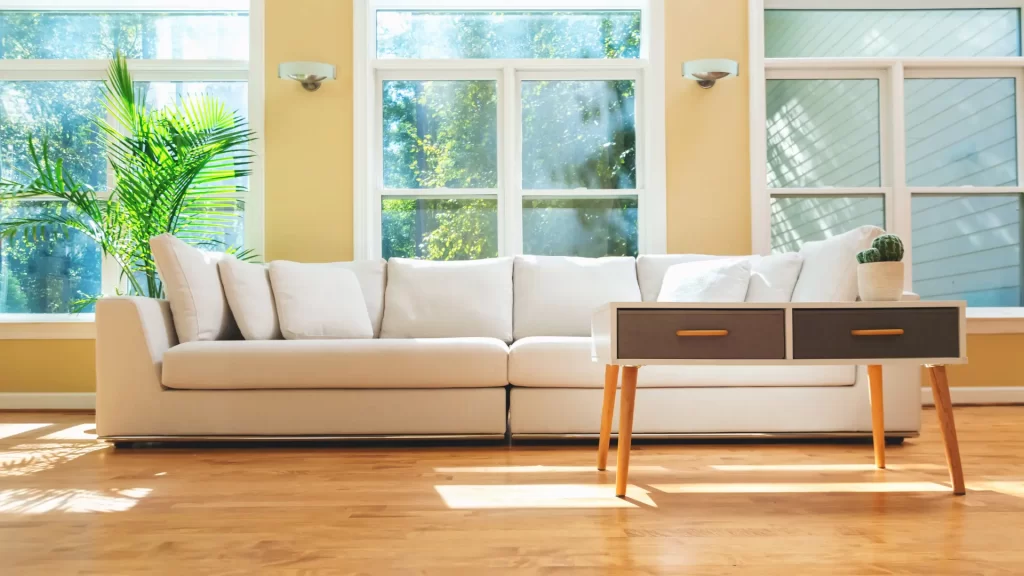 In conclusion, when it comes to choosing between a sectional sofa and a traditional sofa, it ultimately depends on your personal preferences and needs. Sectional sofas offer versatility and comfort, while traditional sofas provide a classic and timeless look. Consider factors such as space, functionality, and style before making your decision. Whether you choose a sectional sofa or a traditional sofa, make sure it fits your lifestyle and brings joy to your home.