The Spanish Colonial Revival Style is a United States architectural stylistic movement arising in the early 20th century based on the Spanish Colonial architecture of the Spanish colonization of the Americas.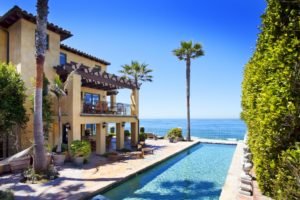 The Spanish Colonial Revival movement enjoyed its greatest popularity between 1915 and 1931. Following the Mexican Revolution, there was a wave of nationalism that emphasized national culture, including in architecture. Secretary of Education José Vasconcelos (who shaped the cultural philosophy of the post-Revolution government) was an active promoter of neocolonial architecture. Traditional materials such as tezontle, cantera and Talavera tiles were incorporated into neocolonial buildings.


The colonial-era National Palace was significantly altered between 1926 and 1929: the addition of a third floor and changes to the facade. The modifications were done in a manner corresponding to the original style. Similarly, the colonial Mexico City government building was remodeled in the 1920s and a neocolonial companion building was built in the 1940s.